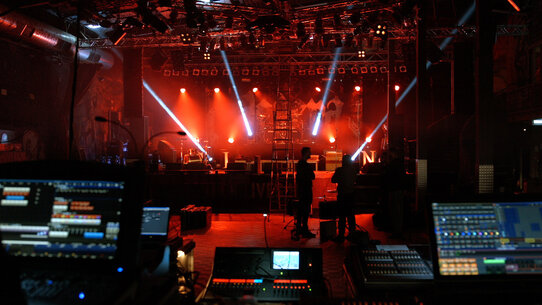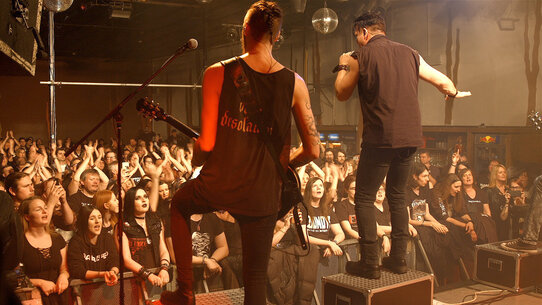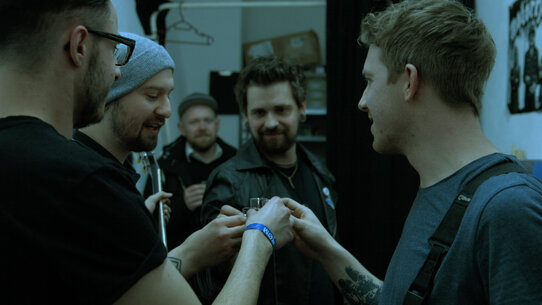 Tour/Festival Documentation
Playing a tour or a festival will be remembered for all times. It's the unique moments you share with your band and others. Every tour has its own charm and will never be forgotten; bands, artists, stage design, locations or chosen setlists seem unparalleled for your memory. With our aftermovies we're trying to slow down time, at least for a bit. Tour videos reveal unforgotten moments in a specific time and place you were able to experience.
We accompany you for one or more days (on request) at your concert, festival or tour, thereby catching individual moments behind the scenes. From arrival over to sound check until the actual live concert – we will try to get you a personal video that puts your band into perspective, backstage vibes included. Everything will be discussed with you beforehand. Good video and audio quality are very important to us.
You wish for a live video for one or more songs of your live set? No problem for us, we're also able to cut awesome live performance videos with professional audio as well.
Interested in a non-binding offer? Contact us.